What would you most like to see in future versions of NetherX?
                                                   Welcome to the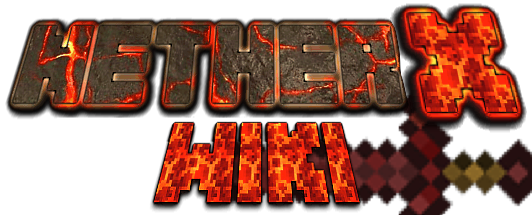 The wiki about a Minecraft mod that improves the Nether, that anyone can edit.
Currently there is little information on this wiki, but please add what you know to make this the best source of information about this mod!
We are currently looking for pictures/screenshots - so if you have any you'd like to share, feel free to post them here!
What is NetherX?
NetherX is a large mod made to add more challenges - and rewards - to The Nether, but keeping it feeling like vanilla. Features include new Nether dungeons, Nether biomes, ores, mobs, tools, and more.
Edit